Locally Sourced × Crafted with Love
DULCE DE LECHE, STRAWBERRIES, COCONUT FLAKES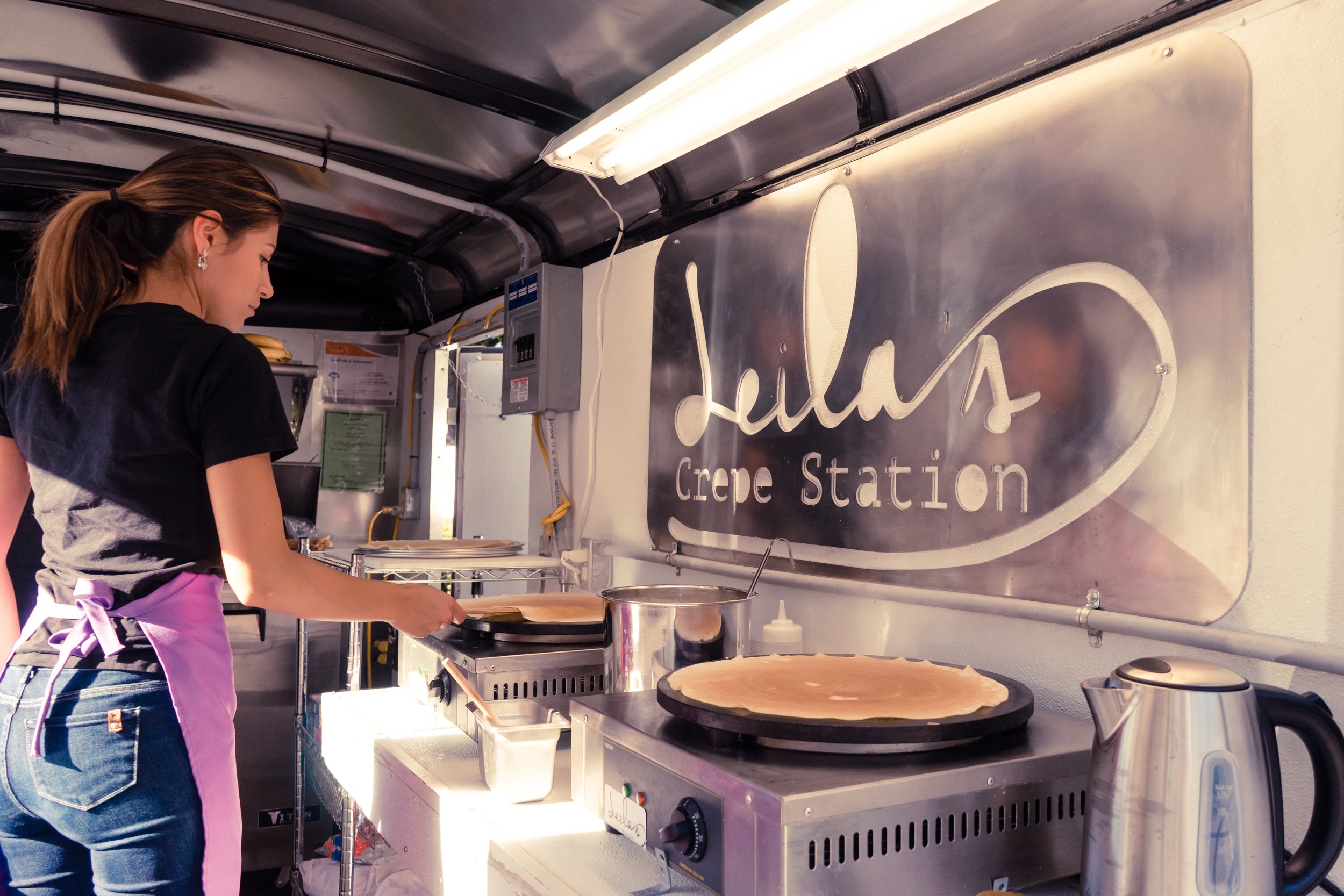 A Dream with a Touch of Crepeness!
As Biggie once said "it was all a dream"
Owner- Leila who is self taught in baking & cooking dreamt of one day owning her own cafe. Little did she know her once dream would become reality. After many crepe dates with Co-owner Nick, Leila decided she would start making her own Crepe recipes. This long term goal of Leila's that seemed far fetched became a reality after sharing her new crepe recipes with her now fiancé/ Co owner - Nick.
Nick instantly suggested a food truck. In Short Leila's Crepe Station was then born in a basement apartment of Yonkers, New York.
EST 2018
Crepes for any occasion!
—Weddings
—Bridal Showers
—Baby Showers
—Birthday Parties
—Corporate Events and Much More!
Phone
(914)830-6347
Want to have Leila's Crepe Station at your next event?
Please complete the form below